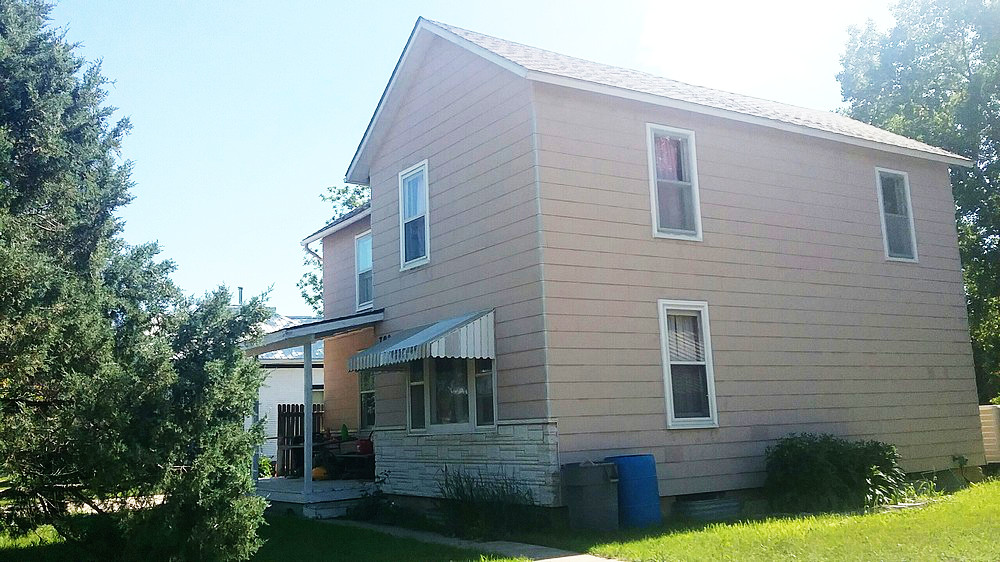 Property Details
Contact us for more information.
Description
708 Delaware Ave., Platte, SD – 4+ Bedroom Home
House
-
708 Delaware Ave., Platte, SD – 4+ Bedroom Home
Are you looking for a spacious, affordable home with 4+ bedrooms and an attached garage? If so, this place may be for you. This home has many newer floor coverings as well as central air. The main floor has a spacious kitchen with a stove and refrigerator. The main floor also has a bathroom, living room, and bedroom. Upstairs you will find 2 bedrooms. In the basement you will find it is semi-finished and has space some have used for a bed, making this a 3+ bedroom home. The home comes with a washer and dryer to prevent you from needing to make those time consuming and costly trips to the laundromat (regular washer and dryer, not coin operated). Many other landlords don't provide washers and dryers or they have coin operated washers and dryers increasing your laundry costs. That isn't the case here. The home also has a large yard with plenty of space for kids to play or to park your boat or camper.
We cannot display this gallery" order_by="sortorder" order_direction="ASC" returns="included" maximum_entity_count="500″]
Property Features
House
House House Category