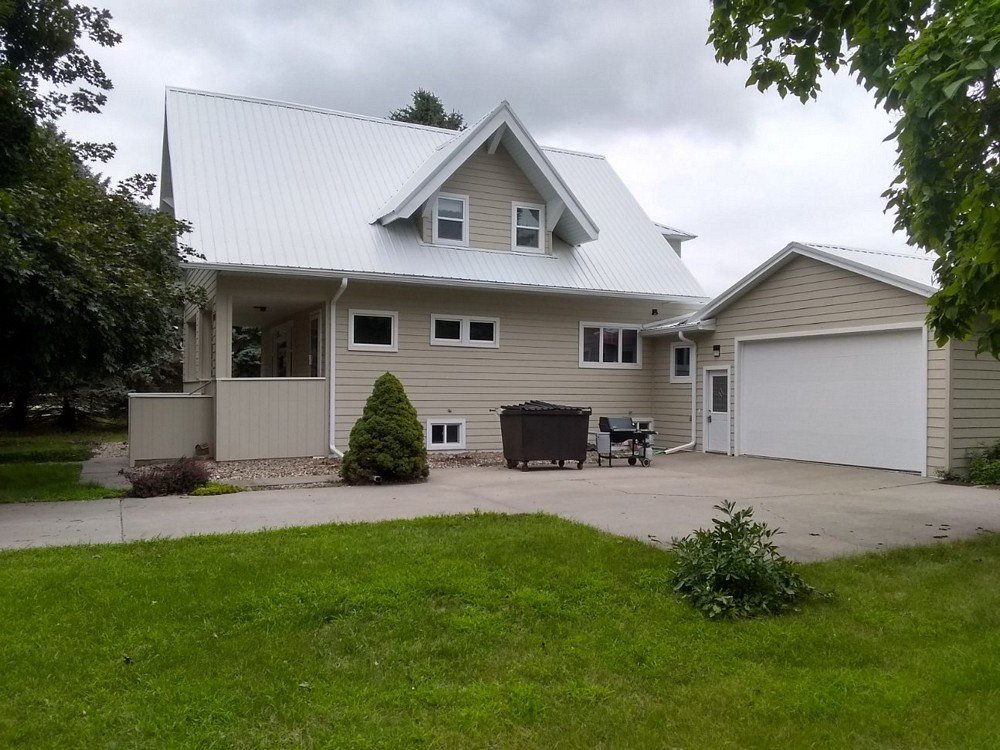 Property Details
Contact us for more information.
Description
Classic and Charming Home – 203 Indiana Ave., Platte, SD
House
-
Classic and Charming Home – 203 Indiana Ave., Platte, SD
For rent is a classic 2 story, 2000 square foot home with a finished basement, central air, electric heat, lots of closet space and it also has new windows, siding and a new roof, making it one of the most elegant homes in Platte. The closets alone are really a treat. If you are looking for the Cadillac of houses but one that is also a classic, this is it. On the main floor you will find classy hard wood flooring, a modern kitchen with a newer dishwasher and newer fridge, as well as a stove and a microwave. Also on the main floor is a bathroom with a new shower, dining room, parlor, and sitting room, all of which are very classy. All of this with a large yard with plenty of space for kids to play or to park your boat or camper.
Upstairs you will find a upper level patio/deck overlooking the back yard, 2 bedrooms both of which have generous closets, a large room with the washer/dryer which could also be used for some sort of an office or a spot for a bed, which also has ample closet space. There is also a full bathroom on the upper level complete with a tub, sink, and toilet. The upstairs in this home is well finished and has a newer washer and dryer (regular washer and dryer, not coin operated) and has closets galore.
Basement wise, you will find a 1023 square foot finished basement accessible from the inside as well as from the patio just off of the kitchen. It would be a great place to have a home office, room for kids, a kids play room, or simply for storage.
We cannot display this gallery" order_by="sortorder" order_direction="ASC" returns="included" maximum_entity_count="500″]
Property Features
House
House House Category